Giving you great haircuts since 1960.
Here at Clemmons Barbershop, we have been giving our customers great haircuts since 1960. We have been serving our customers with quality men's cuts, trims with the experience of a traditional barbershop, and we have enjoyed it so much that we continue to keep many of the same professional services going to this day.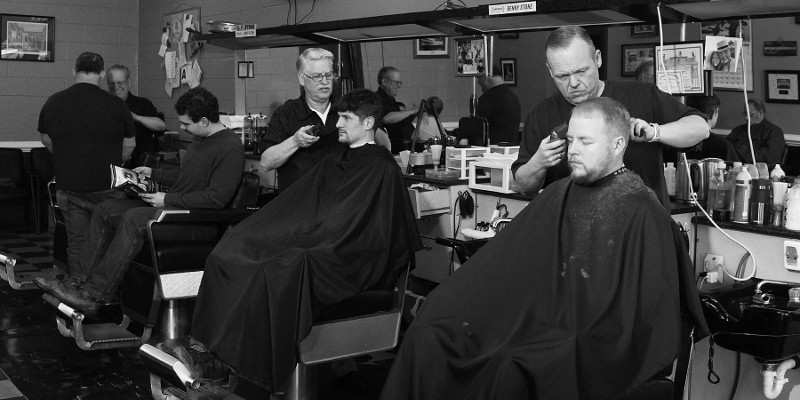 Opening in 1960, Max Horn owned the shop until 1972 when he sold it to Benny Stone and James Hamm. It would be the longer hair styles of the '70s that would cause James to pursue other interests after a year. The same year Benny brought his brother Larry in as partner. They ran the business for over 35 years and both continue to work at the shop today.
In 2008, Terry Brown saw only potential in the old gem. Since purchasing Clemmons Barbershop, he has developed an impressive clientele, serving many of the fine and loyal people from Forsyth, Davie, Davidson, and Yadkin Counties and beyond. Customers who are in town on business or have moved away from the area as far north as New York and south as Florida still make sure to stop in for a good cut and a friendly conversation.
When you come to Clemmons Barbershop, you'll love the lighthearted environment where you can get anything from a haircut to a beard trim. If you're looking for a great service from a master barber, schedule your appointment today for a top-notch haircut.